Meet Dean
Dean Dayalu & His Teachers


Meet Dean
Dean Dayalu & His Teachers

Dean Dayalu & The Vedic Vision™
When Dean first took a course in Eastern Philosophy as a freshman in college, he knew then that the pursuit of spiritual knowledge would define his life and career. This inquiry led him to study yoga in the late 1970's and to take his first trip to India in the 1980's. He became immersed in all aspects of the tradition and teachings of Yoga, and soon, took a deeper dive into Sanskrit, Vedanta, and other Vedic traditions.
He continued his study of Western psychology at the University of Wisconsin-Madison, where he earned a PhD in Psychology with a dissertation on Yoga and psychotherapy. In the late 1970's, the seeds of this life-long integration were already being sowed, when Dean coordinated a treatment and research program at UW-Madison Department of Psychiatry, which used Yoga and meditation in the treatment of clients experiencing depression. And for over 35 years now, Dean has been a practicing psychologist.
In the first one-on-one meeting with his beloved spiritual teacher, the world-renowned Pujya Swami Dayananda Sawaswati, Dean was counseled on the integration of Vedanta, Psychology, and Jyotisha (Vedic Astrology). Swami Dayananda asked Dean to contact Hart de Fouw, and soon thereafter he began his studies with Hart, who many have said to be among the most brilliant practitioners and teachers of Jyotisha alive today.
The culmination of Dean Dayalu's life's work is the The Vedic Vision™—a carefully-crafted synthesis of three Lights of Self-Knowledge. These Lights are: Jyotisha, Psychology, and Vedanta. For many years, Dean has offered The Vedic Vision™ to clients across the globe, helping them to see their way to wholeness, happiness, and freedom.
Dean's active clientele comes from around the world, including the United States, Canada, South America, Japan, Europe, Indonesia, and India.
Due to the international nature of his client list, sessions are often conducted online, via Skype, Zoom, or other internet mediums. Clients in Pennsylvania, New Jersey—or in India—may opt for in-person sessions.
Today, he travels frequently between the U.S. and India, where he offers The Vedic Vision™.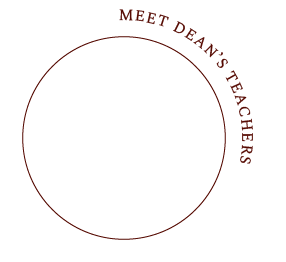 As of 09/21/23, Dean is available to accept new clients.
Contact us today to set up your first session!
"I have known and worked with Dean Dayalu for several years now. What amazes me every time is his ability to blend his knowledge of Vedanta and Jyotisha with his psychological expertise. He does this in a very grounded, gentle, clear and professional manner. Many blend these traditions, yet Dean's approach is particularly effective and distinctive. My hope is that more people can be benefitted and blessed by the depth of his knowledge and wisdom."
Sharada Chandrasekar, Professional Coach, Chennai, India
Dean Introduces His Teachers
The Vedic tradition is a tradition of Self-knowledge—Knowledge transmitted intimately from teacher to student.
आचर्यवान् पूरुषो वेद
In this tradition, teachers are highly revered. Through long successions of teachers, the ancient Vedic traditions have been kept alive. Modern teachers and pundits are adept at applying ancient Vedic knowledge to the challenges of contemporary life. I have had the blessing and the opportunity to study with some of the most venerated teachers of the Vedic Sampradāya (the Vedic Tradition).
There is no comparison for the teacher who gives knowledge of the Self.
Pujya Swami Dayananda Saraswati
I was a student of Pujya Swami Dayananda Saraswati, who was recognized as the greatest traditional teacher of Vedānta. His depth of knowledge and appreciation of western culture and its tradition of psychology enabled Swami Dayananda to communicate the Vedic vision to a modern audience in all corners of the world. Swamiji has spoken at many of the most prestigious American universities, and has addressed international conventions, UNESCO and the United Nations, where he participated in the Millennium Peace Summit. He was the creator of the Acharya Sabha, a joining together of the most venerated teachers of India under one body. He was a teacher of teachers. Whether Swami Dayananda was addressing the United Nations, or a small child, he communicated with the same clarity, compassion, and presence. He taught with brilliance, clarity, and the greatest humor and humility. In our very first meeting, Swami Dayananda counseled me on the integration of Vedānta, Psychology and Jyotiṣha.
Pujya Swami Paramatmananda Saraswati
Pujya Swami Paramatmananda Saraswati is a senior disciple of Pujya Swami Dayananda Saraswati. He is the founding Acharya of Arsha Vidya Mandir in Gujarat India – an institution of both knowledge and devotion. His teaching harmonizes his subtle appreciation of contemporary individual, psychological and social issues with his profound knowledge of Vedānta. Swamiji's teaching activities are not confined to spiritual seekers but include all segments of society, encompassing the business sector, civil service, university students and faculty, and children. He is the convener of cross cultural dialogue with many countries and traditions. Swami Paramatmananda is the current convener of the Acharya Sabha, which was inaugurated by Swami Dayananda. Swami Paramatmananda-ji has, not only a profound commitment to the teaching of Vedic Knowledge, but also to the Vedic way of life. I am fortunate recipient of his generosity, vision and dynamism.
Hart de Fouw
I learned Vedic astrology from Hart de Fouw, a teacher who is vast and mystical, pragmatic and modern—and who knows how to transmit ancient wisdom in a way that is thoroughly useful to the lives of clients from every walk of life. He is considered by many to be among the most brilliant practitioners and teachers of Jyotiṣha, both inside and outside of India. Hart comes from an unbroken lineage that encompasses all of the teachings of the Vedic Sampradāya, or tradition. Hart's teacher was the revered K.L Mantri, a guru of all Vedic traditions and link to a brilliant lineage. Hart's gift as a teacher is his adamant stance that his students not separate Jyotiṣha and the practice of Vedic astrology from the vast Vedic tradition of which it is a limb, while at the very same time adapting Vedic astrology and other Vedic knowledge to modern conditions, culture, and psychology.
Gautam Vajracharya
I had the rare opportunity and fortune to learn Sanskrit by sitting one-on-one with Sanskrit Pundit Gautam Vajracharya. Gautam is a professor emeritus at the University of Wisconsin–Madison's Department of South Asian Studies. He has taught Sanskrit, Indian art and culture at the University for more than two decades. Gautam has lectured on Sanskrit nationally and internationally, as well as serving as a guest museum curator in both India and the USA. His knowledge of Sanskrit and Vedic culture is vast. Studying Sanskrit with Gautam has allowed me an intimate window into the traditions of India and its sacred knowledge.
Yoga Sādhana and Śāstra
My early introduction to Vedic traditions and practices was the study of Yoga.  My teachers were BKS Iyengar, Angela Farmer, Victor van Kooten, and Ramanand Patel. This practice penetrated my mind, emotions and very physiology. It was through Yoga sadhana and śāstra that I would be introduced to the sentiment expressed so profoundly in the Muṇḍaka and Chandogya Upaniṣad.
 In this body, this vehicle, resides the light of the Sun, the Moon and all the planets and stars – all shining ever so brightly. It is certainly this light, which shines within each of us. Here grows a small lotus, the biggest of the big, residing in the cave of the heart.
What was expressed in this śāstra was to be listened to, fully contemplated, and known. This Yoga, this knowledge, so sacredly expressed in the Dance of Naṭarāja and Vedanta Śāstra, would begin my journey of Sanskrit, Vedanta, and Jyotiṣa and ultimately would inform my understanding of psychology, myself, and my devotional world.
Steven Highburger
Steven is a most senior student of our teacher Hart de Fouw. He is also a graduate of the Ayurvedic Institute of New Mexico. Steven is a true adept of Vedic traditions. Very early in my studies of Jyotiṣa, Hart introduced me to Steven. Since then he has been a mentor to me in the truest sense of the word. Steven has been a long-term source of knowledge, clarity, teaching, support, encouragement and friendship.
I must express my deepest gratitude to the priest community at the Nataraja Temple in Chidambaram, India for inviting me so intimately into their devotional and ritual world. Special thanks go to Sri Satchithananda Ganesha Deekshitar, a friend and guide through the sacred and devotional traditions of India. They have added immensely to my understanding of Vedic Traditions.