Psychology
Clearing the Path to Wholeness, Happiness, and Freedom

Psychology is the Light of Self-Knowledge that reveals the obstacles which keep us from the realization of wholeness, happiness, and freedom.
Psychology, within The Vedic Vision™, also offers the means by which those obstacles may be removed. This freedom from impediments allows us to emerge fully; ready to actualize and manifest our greatest potential. We then live life free from those all-too-familiar dictates; the behavioral, social, and cultural conditionings which—until now—have served only to dim the truest vision of ourselves.
The obstacles discovered during your sessions with Dean Dayalu are likely to be—in their essence—very similar to the impediments shared by many. And the removal of these obstacles is often the answer to the most vexing questions that clients have:
Will I ever be free from the emotional history which binds and controls me?
How do I get free from anxiety and depression?
How do I heal family wounds and trauma and still maintain the loving connections that are dear to me.
How do I live in harmony with what is most important to me?
How can my life be an expression of my innate talents and gifts?
How can my relationships be an expression of intimacy and connection, while supporting my individual freedom and growth?
How can I be the architect of my life, always building a life that I love, while being satisfied with what I have?
Seamlessly integrated with Jyotisha and Vedanta, Dean's application of Psychology will help you come to know your authentic self—a distinct self—a self no longer yoked to unwanted fluctuations of mind, emotions, impulses and painful memories.
Learn About Exploring Our Emotional Lives
Exploring Our Emotional Lives
To live a life of wholeness, happiness and freedom, our emotional and psychological lives must be explored and satisfied.
Feelings are the guides that lead us across the bridge between unconscious emotional patterns and a clear and objective adult mind.
Equanimity is the balancing of our cognitive understanding with our subjective emotional reactions. Emotions are not overly indulged in—nor are they side-stepped or bypassed.
Freedom allows us to experience happiness in spite of all the limitations and emotional challenges of our body-mind-sense complex.
Emotions and their nuances are varied—and when skillfully managed—they serve as doorways into an experience of our uniqueness, strength, authenticity, and personal dignity.
Maturity is living with harmony, discipline and flexibility within both pleasant and unpleasant situations. It is living in accord with the wisdom we have gained and the values and principles we hold dear.
Vision is seeing that underneath what seems like the confusion or chaos of everyday experience, are patterns and order.
"Unless we are emotionally more or less free, we cannot gain the fruits of this ancient perennial Vedic knowledge. One cannot really assimilate this liberating knowledge unless one has gone through the process of emotional growth. Liberation or freedom, is a benefit of emotional maturity. We cannot put the cart before the horse. We grow into that person who is able to clearly understand. We grow into a person who can assimilate the Vedic Vision and make it meaningful and valuable to ourselves in everyday life. Therefore, we don't bypass a healthy emotional structure."
Pujya Swami Dayananda Saraswati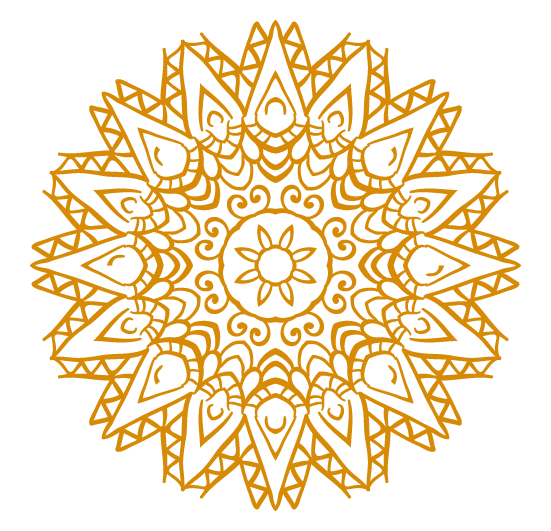 Psychology within The Vedic Vision™
The psychological without the spiritual can lack compassion, while the spiritual without the psychological can be blind. It's for this reason that The Vedic Vision™ integrates the tools of Western Psychology with the wisdoms of Vedanta and the insights of Jyotisha. With these three Lights, Dean can meet his clients with the utmost kindness, understanding and compassion.
As part of the The Vedic Vision™, you'll explore the four dimensions of Vedic Psychology:
अर्थ Authentic career, livelihood and prosperity: Comfortable home and living space, health, financial security, occupational success and fulfillment, and basic freedom from indebtedness.
काम Relationship and creative expression: Healthy sensory enjoyments – life's beauty, art, nature, loving communication, social activity, and sexual fulfillment.
धर्म Spiritual-emotional growth and expression: Satisfaction and meaning from career, volunteer work, charity, and spiritual pursuits. We all need a sense of belonging and meaning within the greater scheme of family, society, culture, and the world.
मोक्ष Self-understanding, knowledge and freedom: Freedom from seeking and being displeased with oneself. This comes when we abide in a pleased-Self that does not waver according to situations and roles.
Dean
Dayalu,
PhD Psychologist
Dean has been a practicing psychologist for over 35 years. He studied the traditions of Western psychology at the University of Wisconsin-Madison, where he earned a PhD in Psychology with a dissertation on Yoga and psychotherapy. In the late 1970's the seeds of this life-long integration were already being sowed, when Dean coordinated a treatment and research program at UW-Madison Department of Psychiatry that used Yoga and meditation in the treatment of clients experiencing depression.
Today, his active clientele comes from around the world, including the United States, Canada, South America, Japan, Europe, Indonesia, and India.
Due to the international nature of his client list, session are often conducted online, via Skype, Zoom, and other internet mediums. Clients in Wisconsin, Pennsylvania, New Jersey—or in India—may opt for in-person sessions.
As of 09/21/23, Dean is available to accept new clients.
Contact us today to set up your first session!
"The reading was artfully done with both respect for the individual as well as the traditions and philosophy tied to Vedic Astrology. It helped me better understand myself and my path to hear from a stranger—in great detail—patterns in my life that have determined both my struggles and achievements. It was empowering to see these patterns as part of who I am rather than "problems" I need to change.
After meeting with you I shared with my family parts of the reading and I feel it has enhanced my relationship with them. My family is much more supportive in my pursuits, knowing I am only being true to my nature. I would highly recommend your services to anyone in need of insight and guidance in life. Thank you for all your hard work, energy and insight in reading my chart."
Gwendolyn, Wisconsin